This body of work is the culmination of my artistic development over the past four years and the evolution of personhood gained through creative expression. I have always felt grounded in the human form and was initially drawn to the emotive potential of a non-specific mode of figurative representation. The body itself can suggest universal experiences through familiar and unfamiliar postures. Working intuitively, this basic conviction developed into a series of photo-collages and drawings that call upon the apparent factuality of the photographic image as the substrate for reconfigured bodies. Through a process of playful dismemberment, they take on alternately abstract and surreal dynamics, much like the photo collages of the Surrealist pioneer, Max Ernst. The resulting shapes become the basis for abstract drawings/ paintings that spontaneously developed around these perplexing, inward turning forms.
Pause the Commotion 36" X 48"
At Odds With Myself 48" X 48"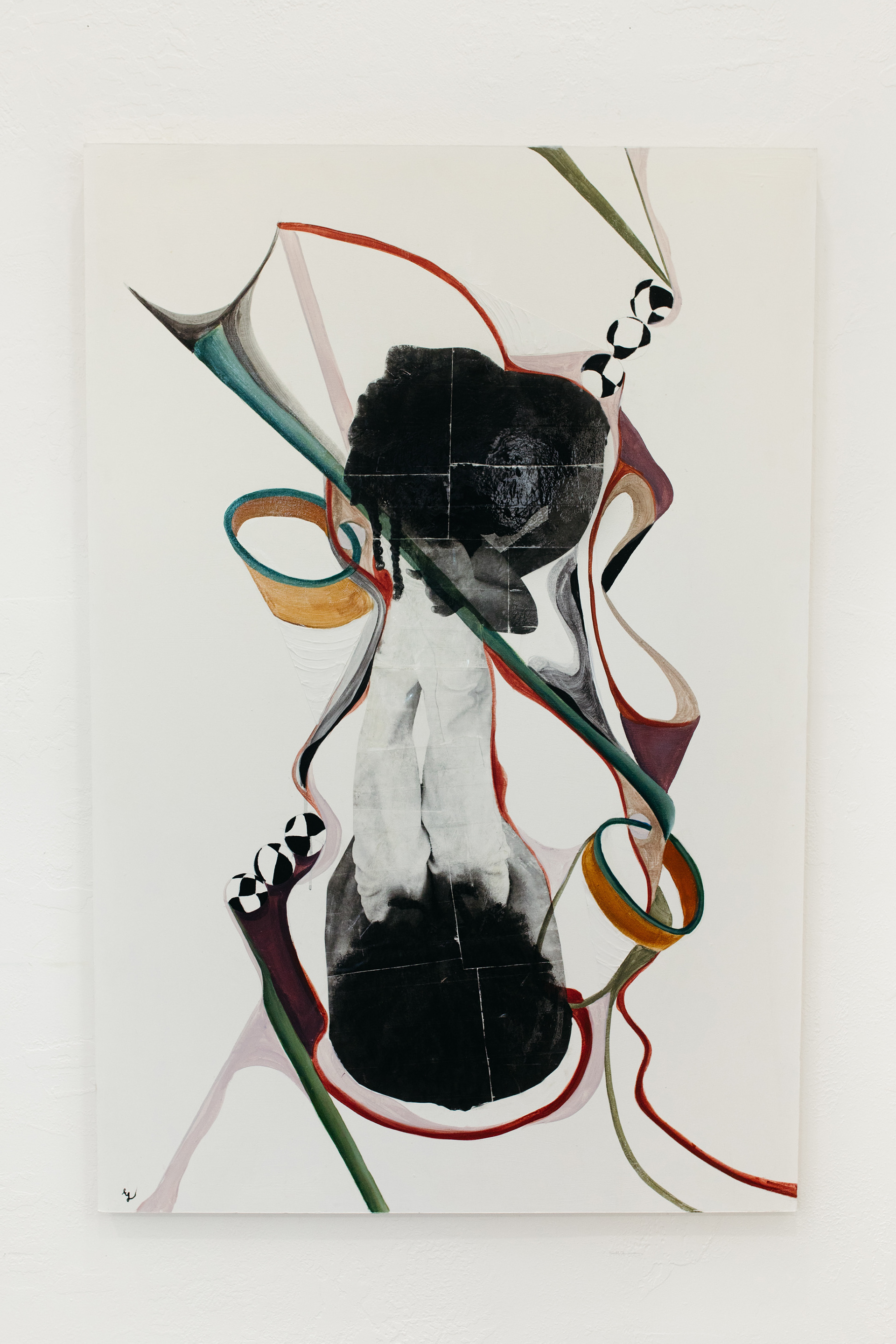 Pros and Cons of Repetition 48" X 48"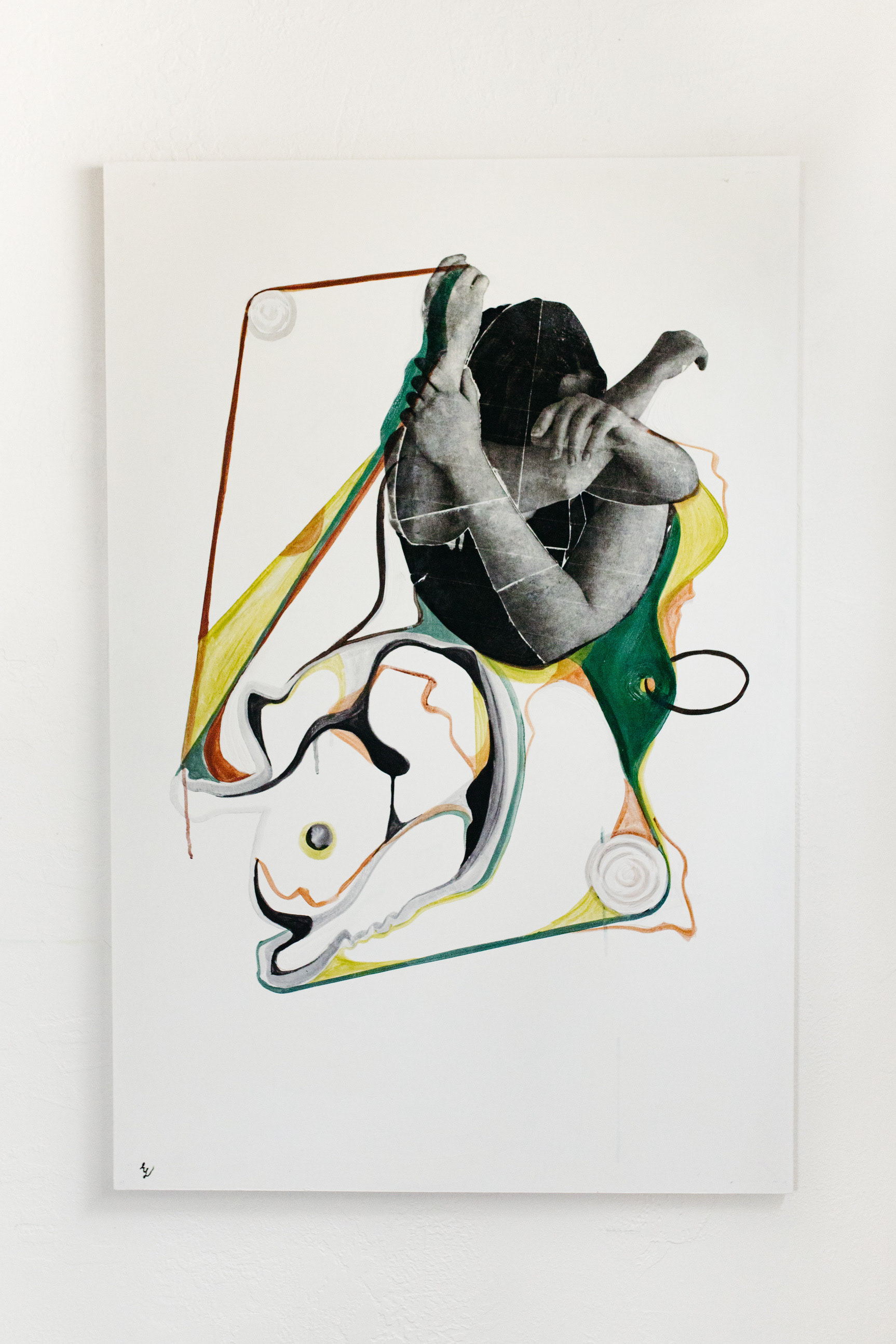 My Hands Are Tied 36" X 48"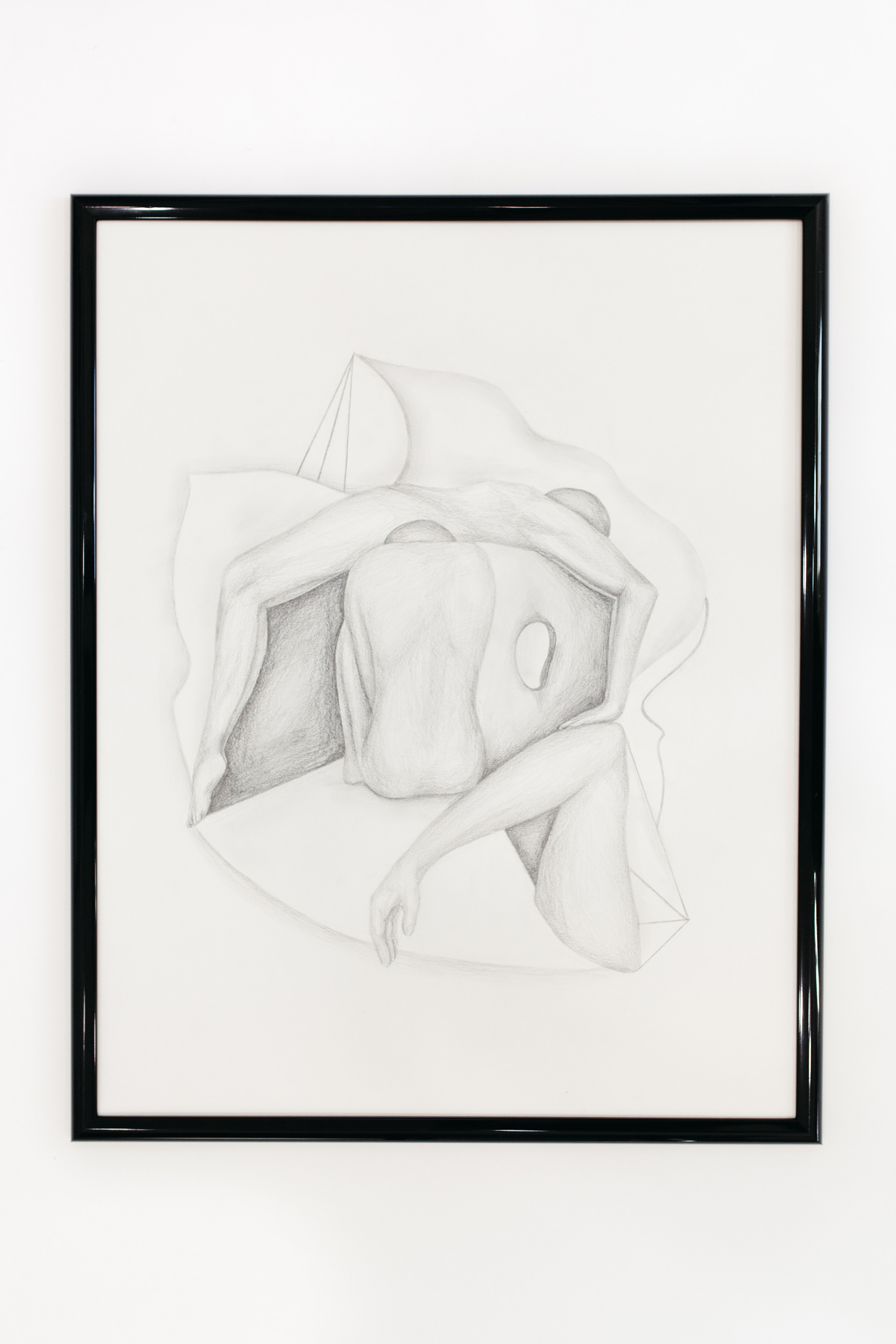 Enlarged Process Drawings 24" X 36"
Shots from 'Sense of Self' Opening
4/19/22